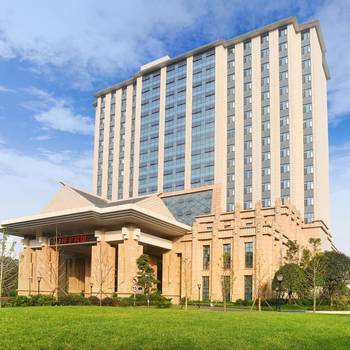 The Xiangyu Hotel was recently opened in 2016, making it a fantastic choice for those staying in Chengdu.
Traveling to the hotel is easy with Chengdu South Railway Station located approximately 8km away and Shuangliu International Airport roughly 21km away. Transportation around the city is also convenient, with Moziqiao Metro Station within walking distance. Famous local attractions West China Center of Medical Sciences, Sichuan University Museum and Jiuyan Bridge, can all be reached with a short walk.
This hotel makes a great place to kick back and relax after a long day of sightseeing. This Chengdu hotel provides parking on site.
If cleanliness is important to you, this hotel makes an excellent choice, as our guests consider this to be one of the cleanest hotels in the city. This hotel is a popular accommodation for guests traveling with families.